Skull & Snake Pendant | Aging 925 Sterling Silver
Regular price
$159.00
/
FREE SHIPPING ON ORDERS OVER $25 REMOTE AREAS EXCLUDED
---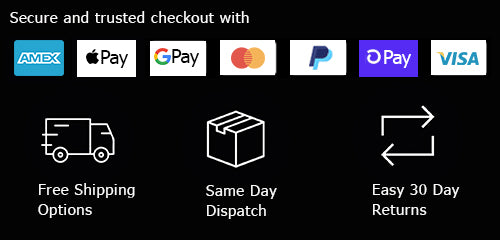 Skull & Snake (Aging 925 Sterling Silver)
Skull Snake theme and this element is popular in tattoo culture and street culture .
Human skull is symbolized as death , snake is symbolized as reborn .
This is the topic of the s925 silver necklace pendant : Rust or Reborn .
Rust in old rules or reborn in creative ?
Rust in idleness or reborn in continuous efforts ?
Rust in giving up or reborn in persistence ?
Reborn from Rust is the only answer for your one chance life .
We design this silver necklace pendant for waking up positive attitude .
Snakes wrapped on the skull is Mangshan Pit Viper, is endangered snake pieces in China Mangshan areas.
More than 1000 scales on the snake ,4 pieces of 0.8mm zircon eyes .
This is top level craftsmanship in jewelry making area only for one special silver pendant .
Model human skull precisely from anatomy book, focus on every details even from a tooth to a rift . one piece bronze tooth inlay in human hand .All the effort we did is for making this silver necklace pendant "Dope" .
65cm length s925 silver bead chain as an optional accessories for our skull snake necklace pendant ,or you can DIY your skull snake necklace with other chains you have .
Material : 925 Sterling Silver (Aging Craftsmanship)
Length : 1.4 inches / 35 mm

Width :  0.9 inches / 23 mm

Weight : 1.3 ounces / 38.2 g

Each piece of COPPERTIST.WU is made of A-grade fine brass, copper, bronze, silver etc. In addition, we also provide custom service by precious material.
Compared to other metals, copper has an interesting and fascinating chemical effect over time, as it created a close relationship between the environment and the user. We also developed a unique handmade aging process, so that each piece of copper artwork has its own unique attributes.
Accessories, made of copper, do not require special maintenance during used period, just need to keep it in a dry place and stay away from acid detergent, salt cleaner and various oil, chloride and other chemical materials, which will cause corrosion on the surface of the product. Avoiding to use cleaning tools to prevent surface scratches. The maintenance methods of 925 sterling silver are same as above. You can also use a silver wiping cloth or OPI to polish the surface regularly to keep it as the original one.
Normally takes 10-15 days working days. The exact delivery time depends on the destination country/region.

You orders will be delivered by a courier Monday to Friday.Please allow extra time for your order to be processed during public holidays and sale periods. Customs and Postal Service may also require extra time to work on the processing / delivery during peak season or before major festivals. Please also note that delays may occur as a result of pending payment authorizations.

**We do not ship on the weekend or banking holidays, so your order will be processed the next working day.

Delivery Fee:


We offer free shipping on orders over $25 on the most of the country ( Remote Areas excluded ). The following regions or countries are required to charge an additional $25 shipping fee. Brazil, Chile, Israel, Switzerland, USA (Puerto Rico).

Taxes, Customs Duties:

The priced shown on our pages is already inclusive import duties. No additional taxes or customs duties are collected.
COVID-19

Due to COVID-19, we temporarily stop our shipments to the below destination. We will notify you once resumption of the services.(Guinea-Bissau, East Timor, Vatican City State (Holy See), Maldives, Reunion, Samoa, Algeria, Nigeria, Bangladesh, Paraguay, Monaco, Netherlands Antilles, Norfolk Island, French Guiana, Guadeloupe, Martinique, Tajikistan, Peru)

**Please leave an available contact information for parcel notification use propose.
**Any wrong/fail delivery due to incorrect and vain address input, the customer required to pay the re-shipping fee, additional charges(if applicable).
Purchase from this site:
You have 14 days from the received date to return your purchases to us. All return items must be kept tags are intact and are unworn, unused and must be in the condition that original delivered to you. Where possible, any designer packaging such as dust bag, designer tag or complimentary gifts must also returned as they are considered a part of the product.
Please contact our Care team beforehand for the arrangement, you might required to provide the receipt or proof of purchase, images and content information for the return.
Any items that are returning to us without any notify beforehand will not be accepted.
Kindly contact us by 
info@coppertistwu.com and captioned: "Request for return" at the subject.
Once returns are received, we will process the return items and refund within 3 business days.

Refund
The refund will be made through the same payment method as at the time of purchase.
Our after-sales team will deal with your returned goods after receiving it, and we will try our best to issue you an appropriate return or refund as soon as possible. It is best to provide us with the tracking number of your return or exchange package so that we can predict the time of your return.
If you have returned the item but have not received any email from us, please contact us at the email address
info@coppertistwu.com. After completing the refund process, it may take up to ten business days for the refund to arrive in your account, depending on your bank and card issuing OUPbank.
Return shipping fee

If the goods are returned, the consumer shall bear the return shipping cost. The specific cost should be calculated according to the courier company you choose.
If the replacement is caused by our reasons, the received item has been damaged or the size is incorrect, and the consumer does not need to bear the freight.

Exchange:
Guarantees only replacement of a product with equal retail value and does not guarantee an exact replacement of the same limited edition, discontinued or out-of-stock items.
In case of disputes, we reserves the final decision's rights, including terminating or changing the details of our services and its terms and conditions without prior notice.

Note:
Customized products do not support returns and exchanges.Any questions, please contact us at the email address 
info@coppertistwu.com.